A little over a year ago I wrote a post about women writers being represented in fine and private press offerings. And about my reading of women writers generally. That post can be reviewed here. I embarked on a year of deliberately reading women writers. I wasn't rigid about it. If I really wanted to read a book that happened to be written by a man, I did. Starting with 2015 already almost halfway behind me, I set a goal to read 75% women writers in that calendar year, and then let it even out after that. I thought I'd share some of the numbers and my experiences and thoughts from this exercise.
First of all, the statistics for my general reading, including both trade editions and fine press. In 2015, I read 69 books, of which 56 were by women. That's 81% women; 19% men. So I exceeded the goal I set for myself and basically turned around the statistics from 2014 (23% women, 77% men) and 2013 (25% women, 75% men). Some of the highlights were discovering Miriam Toews, especially All My Puny Sorrows, and Margaret Atwood's The Handmaiden's Tale. Go Canada! I also loved Irene Némirovsky's Suite Francaise and Fire in the Blood. On the men's side, Jessa Crispin and the Daphne Awards turned me on to their Winner for Fiction in 1963: Palace of Ice by Tarjei Vesaas. Other highlights were Wendell Berry's Remembering and Roberto Calasso's La Folie Baudelaire. And I finally got around to reading Fahrenheit 451 by Ray Bradbury.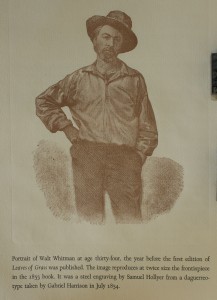 In 2016 to date, I've read 39 books, split almost exactly 50/50% between the genders. That seems about right, I'm thinking. I read three women I had not read before whose books stood out: Jocelyn Saucier, Violet Leduc, and Annie Proulx. Saucier's And the Birds Rained Down was an all around fun read about crotchety old men in the woods. While Leduc's La Batârde had some slow moments, and biography is not a genre I read much, some of her passages (that love scene!) and sentences were amazing. I found myself highlighting way to many passages to not love the book overall. And The Shipping News and her latest Barkskins were great introductions to Annie Proulx. I continue to be mesmerized and enchanted by Wendell Berry's Port Williams books, reading several this year but with Hannah Coulter and Jayber Crow the stand outs. And my favorite book to date this year was Gabriela, Clove and Cinnamon by Jorge Amado. I would love to see that one in a fine press edition.
So now on to fine press books. In 2015 I read and reviewed four fine press books by women. They were
If I were to count chapbooks, I could add Wild Peaches by Elinor Wylie, which the first in the Loose Canons series at Barbarian Press. But for the sake of this analysis, I'll leave that out.
On the men's side, I read eight. These included:
In 2016, I read three fine press books, two by women and one by a man. They were:
As stated in my previous post, it is much harder to address this issue in fine press than general reading because of the smaller pool of available titles and the even more skewed production towards male writers. So in 2015, I only managed to review 33% women writers and 67% male writers. And in 2016 to date, I have read 67% women writers and 33% male. The majority split of reading women in 2016 really due more to the small amount of reading I was able to do for the blog in this busy year than an availability of candidates on the women's side. Over the two years, I suppose it's an acceptable 40% women and 60% men. But it is frankly unsustainable. I just don't have or have access to many more books by women to review. I have two more in my library that I could post about here, and will hopefully do so in the near future.
I'd love to see more publishing of important books by women writers from the fine and private presses out there. I think there are plenty of candidates to choose from. Ursula Le Guin just earned the rare honor of being published by the Library of America, joining a handful of living writers that have been published by a publisher that usually publishes dead writers (like fine and private presses!). That would seem like an indication that one of her books could do just as well as some of the books published in the men's canon. I gave some other examples in the previous post as well. It would be great to see at least some noticeable movement in that direction.
Thanks for listening. Now I'll get back to reviewing books.